If you love food and have a passion for cooking then you know that herbs are essential in any kitchen. With mint, coriander, parsley, or chives you can whip some magic in any kitchen but the worst feeling is when you look in your cupboard and you have no herbs left.
Depending on the time of day you might not be able to go to the supermarket. So, what if there was a solution to this problem? Well, there is! Growing your own herbs means you no longer need to rely on someone else to have your favourite herb in stock.
You can grow your own herbs and have an unlimited supply for all your cooking adventures. Keep reading to find out more about creating your own herb garden!
Growing Conditions for Herbs
The first thing to learn about growing herbs is what conditions they need to thrive. Unless you know what they need to grow successfully you might end up spending money for no reason as you'll have to buy seeds again…
So, to avoid wasting money and time, let's take a look at what you need for herbs to grow.
Sun
For the most part, herbs need to be kept in bright, sunny places. That means, if you're planning on growing herbs outside then you should pick an open, light location. However, if you want to grow your herbs inside then a windowsill is ideal.
Even though sunlight is important, some herbs such as mint and parsley might require partial shade.
Soil
When it comes to soil, you need to make sure you have well-draining soil for your herbs to grow. The majority of herbs grow best in organic soil with a little compost mixed in. In terms of PH levels, you want to aim for 6.0 to 7.0.
An easy way to ensure you have the right soil is by buying a potting mix for herbs. It's especially helpful if you've never grown herbs before and don't want to make mistakes.
Water
Like with many plants, the water requirements will vary from one herb to another. For example, basil needs more water than others like sage which can live in lower water conditions.
Now, if you're wondering about specific herbs then this list of the top 5 herbs to grow will give you an idea of what the most popular herbs need to grow.
The Top 5 Herbs to Grow
It's hard to say what the most popular herb is as there are so many to choose from. However, chives is definitely a top contender when it comes to the most common herb to grow as it goes wonderfully in several meals.
---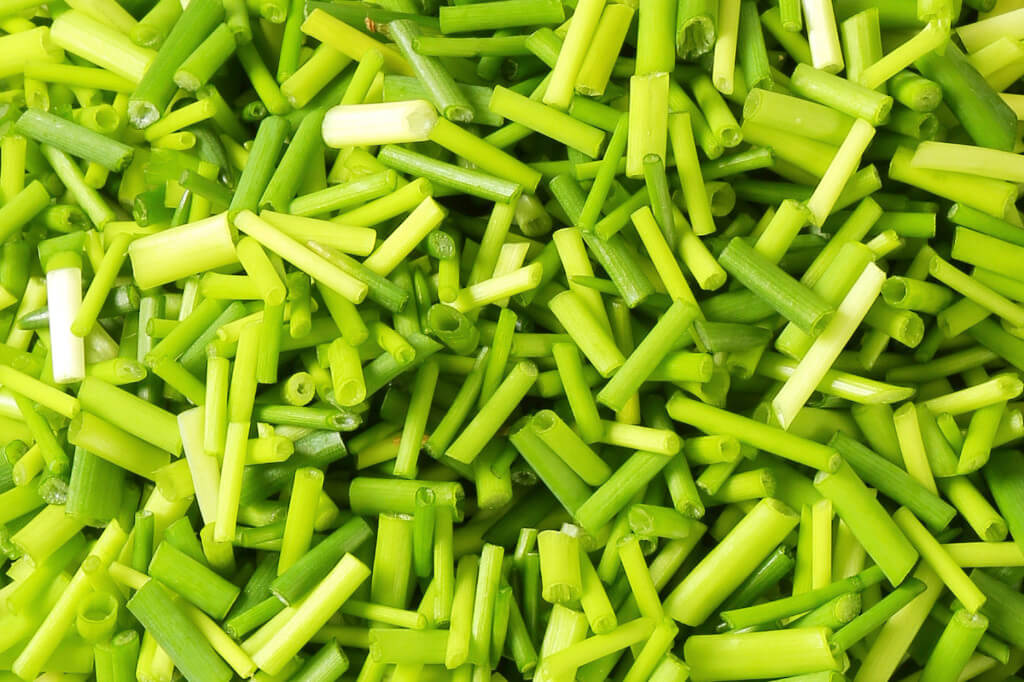 Chives
When you buy chives in your local shop you normally only see the stem, but did you know that the plant grows flowers when planted?
In addition to being delicious, growing this beautiful herb can brighten up your day with its lovely purple colour. Here are the conditions for growing herbs:
20-25 °C temperature
Moist, well-drained soil
Sun to partial shade location
Small pot or area of soil
---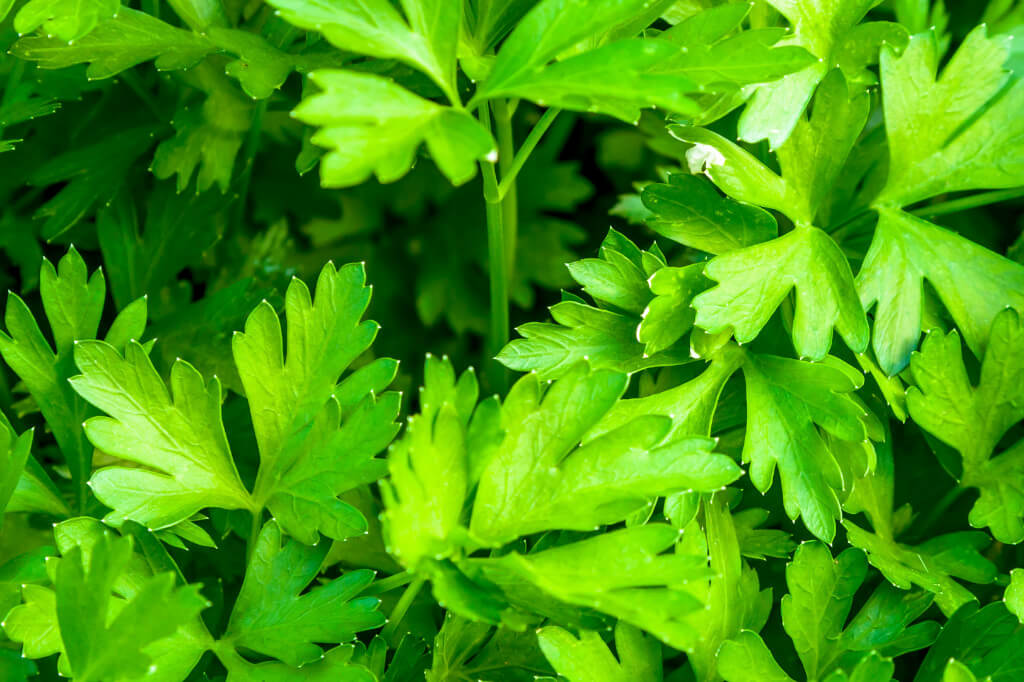 Parsley
Another favourite amongst people is parsley. Having parsley in your home is like having salt and pepper, it's essential to any kitchen. Here's what you need to grow parsley:
Well-drained soil
Sun to partial shade
Frequent watering
---
Thyme
Thyme is great for using in soups, stews, and other dishes so it's a good idea to keep a storage of it. So, what do you need to grow thyme? You can find everything you need in this list:
Moist soil
Full sunlight
Likes to grow in gravel
---
Basil
Basil goes best on pizza with a little tomato and cheese, but there are many ways to use basil in cooking. That's why it's a great herb to grow in your herb garden. Take a look at the growing conditions for basil below…
Well-drained soil
Sunny location
Grow fast in containers
Purchase Basil Classic Italian seed
---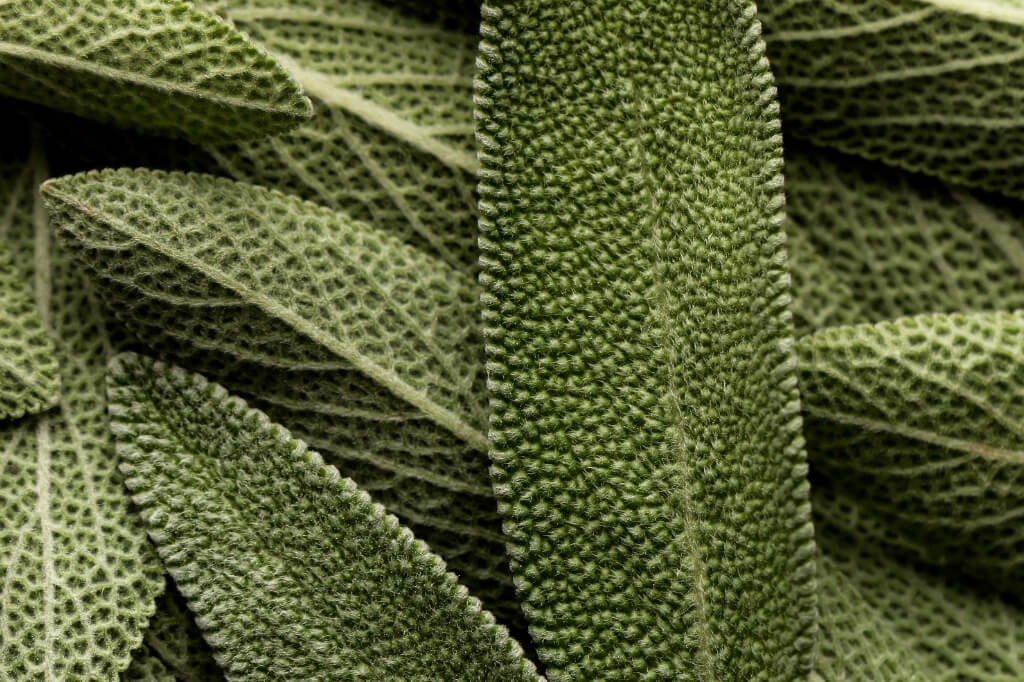 Sage
Sage produces amazing leaves and eye-catching flowers. Plus, it tastes incredible! Therefore, you'll want to add this herb to your collection for some variety. You need these growing conditions to grow sage:
Moist soil
Thrive in pots
Add compost
Although these are only 5 examples of the best herbs to grow, there are lots of other options to choose from. Once you've decided on your herbs, you'll have to start your herb garden. There are four simple steps to follow in order to start growing your own herbs inside.
---
Growing Herbs Inside
After buying your seeds for growing herbs, you're already one step closer to having your own collection of herbs. However, there are a few things to do before you can enjoy cooking with fresh parsley, basil, or chives…
Choose a Container
Do you want to grow a handful of herbs? Or, are you looking to grow a large amount? Depending on how many herbs you want to grow you'll need to choose a medium or large-sized container. After picking your container, you have to throw in some peat-free compost.
Place Down Seeds
Next, you should scatter seeds into the soil. You have to lightly scatter the seeds and cover them with another thin layer of soil.
Water
Once the seeds have been planted you should water consistently so they can grow over time. Add some more compost if necessary and keep to your watering schedule depending on your herb.
Harvest
The last thing to do is, of course, harvest your herbs. To do this you can cut the stems around 3-4 inches from the bottom. Then, you can store them in jars or other containers for future use.
This method of growing herbs will work inside, but what if you want to grow herbs outside?
Growing Herbs Outside
If you decide to grow your herbs outside then it's not too different from growing them indoors, it only requires more temperature control and spatial planning. You should also make sure to clear the soil from debris and clay lying around.
You also need to carefully decide on the location. In order to do this, you have to find out if the garden is south or north facing so you can predict when the sunlight will hit. If the area is blocked by too many trees then that might prevent your herbs from getting enough light.
Therefore, it's a good idea to pick an open, bright space.
How to Prevent Common Diseases and Pests
The best way to avoid your herbs from being infected by diseases and pests is to prevent it in the first place. So, how do you protect your herbs from possible infections and problems? Here is a survival list for growing herbs:
Pick healthy herbs and buy from the right seller
Don't overcrowd your garden
Fertilize when necessary
Prune for better growth
As long as you follow these simple steps in preventing diseases and pests your herbs will have the best chance of survival. However, if you need some extra inspiration to start your own herb garden then you should know about all the advantages of having your own herbs.
The Benefits of Having Your Own Herbs
Growing your own herbs might seem like a time-consuming task and you might be wondering if it's worth it. And, if you are, then you're not alone. A lot of people want to start their own herb garden but life gets in the way and they neglect the idea.
However, the advantages to growing your own herbs are guaranteed to enrich your life with colourful, fresh herbs to cook healthy meals with!
The first advantage to growing herbs is that you can have fresh herbs. When you buy them at a shop you might not be able to find fresh herbs as they might already be sold out. So, growing your own means you can guarantee freshness.
The second benefit of growing herbs is that it saves you money. Although you might not think that herbs cost a lot of money, over time the price accumulates and it could be stretching your budget without you realising it. So, what's the solution? Growing your own herbs.
Finally, the third advantage of having your own herb garden is your well-being. Committing yourself to a full garden of trees, plants, and flowers might not be feasible if you work full-time or don't have the space. Therefore, herbs are an easy way to get into gardening.
Plus, it gives you valuable time connecting to nature and taking a break from work and other areas of life. Spending a few minutes a day checking on your herbs will lift your mood and make you feel more relaxed.
Start growing your own herbs today and bring some colour into your life!