As we all know there is a real need to reduce our plastic waste. Recycling of our waste responsibility is becoming more important, but why not look to reuse it?
There are plenty of creative ways to re-use the plastic that our food comes wrapped up in – some not always apparent.
So here at Growseed we have been experimenting.
Using every day items, that normally get recycled, we have tried to find alternative uses.
So looking at what tends to get thrown in recycling, can we really make use of it and start to replace some of the traditional gardening pots and trays?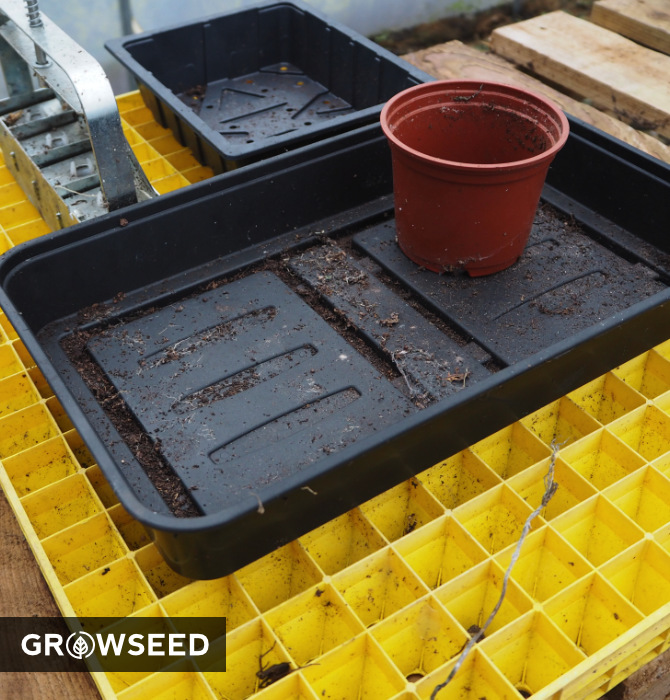 Re-Use Chocolate Pouches
Maybe not an obvious one! These chocolate pouches can make a rather unusual plant pot.
VIDEO TO FOLLOW
Cooked Meet Shallow Tray
Microgreens are slowly becoming popular here in the UK. Coconut coir is often used as growing medium. Although they can be grown in soil, most pots and trays are too deep and can result in soil splashing on the crop.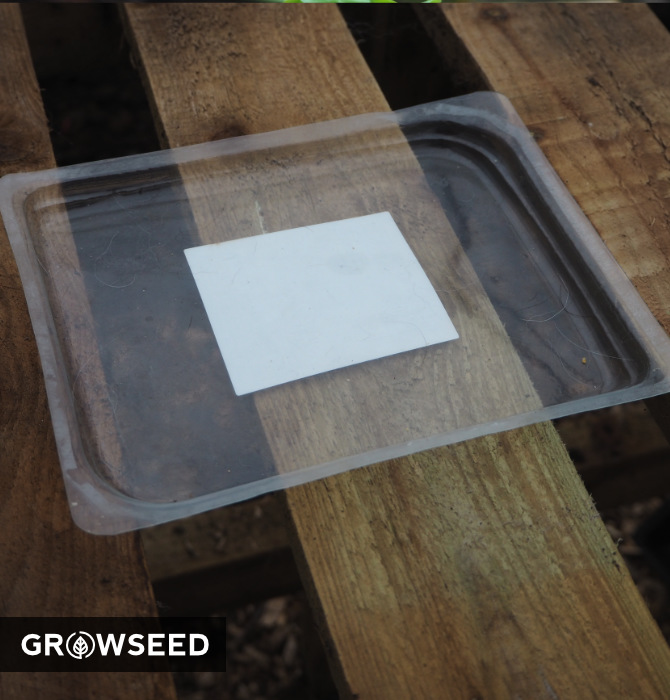 We would normally place this tray directly into recycling, without giving it a second thought!
A little soil and a few microgreen seeds – we will update in 28 days with photos of our harvest!
VIDEO TO FOLLOW
Alternative Half Tray
Ever noticed how chicken fillets, breast or thigh meat packaging looks the same as a half tray? No me! Until recently..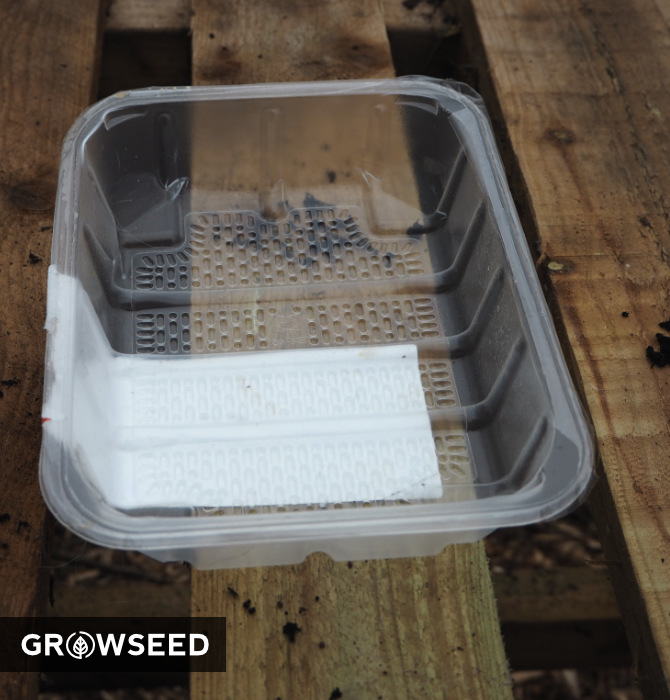 If you kept enough of these back you would not need to purchase seed or gravel trays. If it breaks you can wash them out and place them in the recycling! Making the most of a item, most of us would recycle and treat as single use.
VIDEO TO FOLLOW
Alternative Multi-Cell Tray
This is where our idea started. The multi cell tray – ours tend to break after a season or two. I think out of all us here at Growseed (me, Gerry) is too heavy handed!
Over the years, at different allotment sites, I've seen these broken up, discarded and just thrown in the bin. It would be nice to have a clear version we could recycle?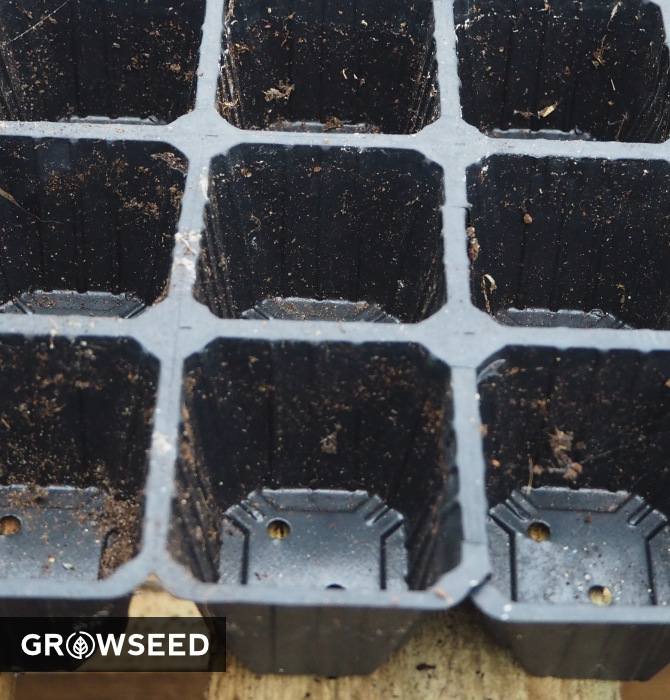 The mixed nibbles packaging makes the perfect multi-cell tray!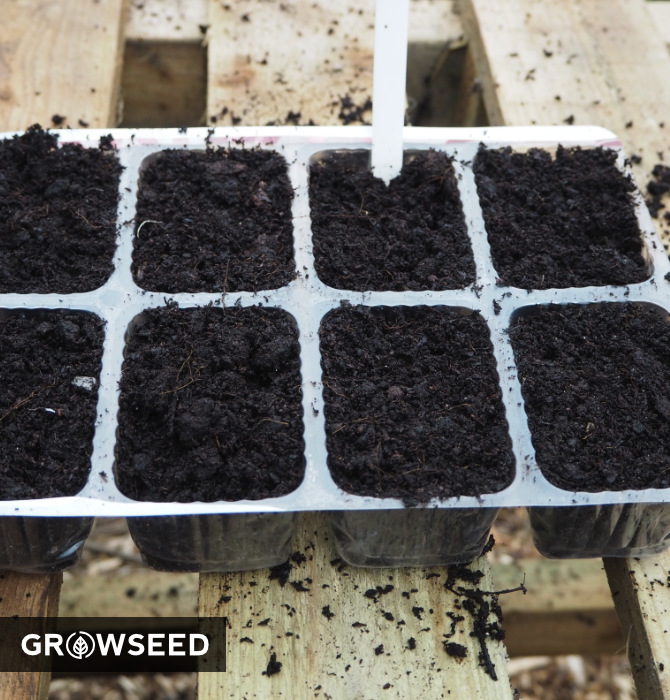 VIDEO TO FOLLOW
Reusing Plastic Bottles in the Garden
Below we have some suggestions for reusing single use plastic bottles in the garden – reuse as root trainers, pots & cloches and more!
Root Trainer
How could we build a root trainer out of every day items and still send it off to be recycled once we have gotten a second use from it?
Soft drink bottles! Requires a little bit of DIY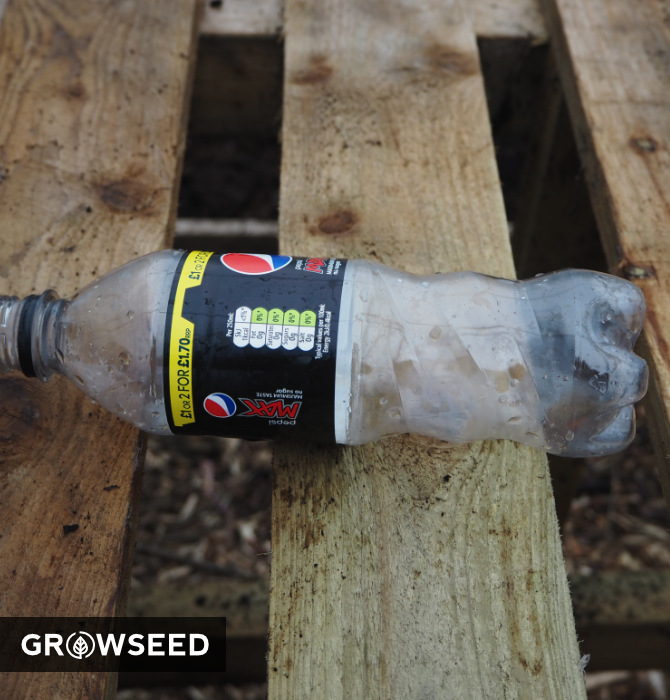 Remove the top and bottom of the bottle. Insert the middle section inside the bottom half. This acts as a the base of the bottle and can be easily removed when it's time to transplant seedlings.
Replacing the top of the bottle provides a nice cloche to help with germination!
VIDEO TO FOLLOW
Bottle Propagator
Plastic bottles make great watering traps. I've never really seen anyone use them as a little propagator to help Chili, Sweet Peppers & Tomato seeds germinate.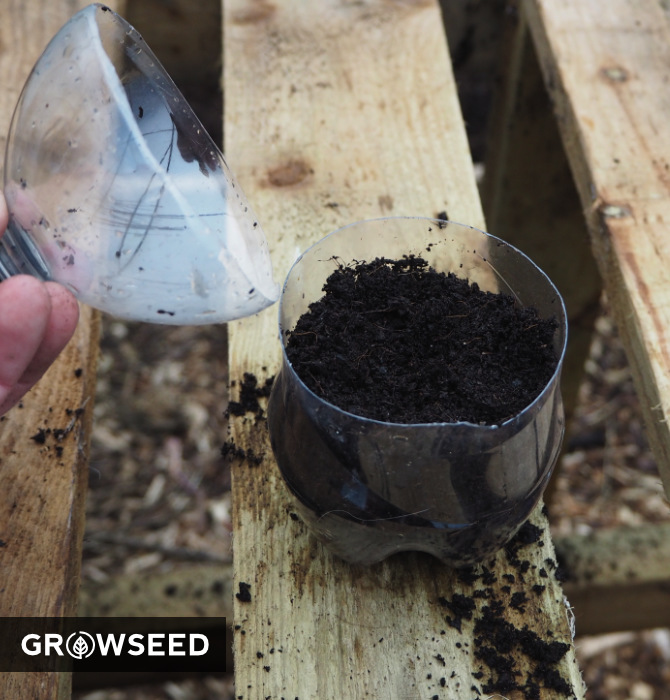 Cut the bottom and the top of the bottle (keep the lid) the top of the bottle should now sit over the bottom half to act as a mini cloche lid!
Keep the lid to help keep the heat inside.
VIDEO TO FOLLOW
These are just some of the creative ways we can reuse every day plastic in every day planting! Reduces the need to buy more trays and because they are not black it can be recycled with every council in the UK!